Depending on the type of soundproof windows installed in your NYC home or office, there are specific operating notes you should keep in mind. Removing sashes for horizontal sliding windows, operable picture windows, and double hung windows can be done to administer proper care and maintenance. Please keep in mind that sashes can be incredibly heavy, in some cases in excess of 100 lbs, so extreme caution must be taken. Hinge windows do not have any removable parts. For sash removal instructions for your specific type of CitiQuiet soundproof windows, please consult the following useful tips.
HORIZONTAL SLIDING WINDOWS
It is possible to remove the shashes one at a time by first sliding the sash to the left or right a few inches, then by grasping each side of the sash (see A & B) and pushing up towards the track (see C). The bottom of the sash is now no longer engaged and can be brought towards you while pulling down gently. Remove the sashes on the interior soundproof window track before you remove those on the exterior track.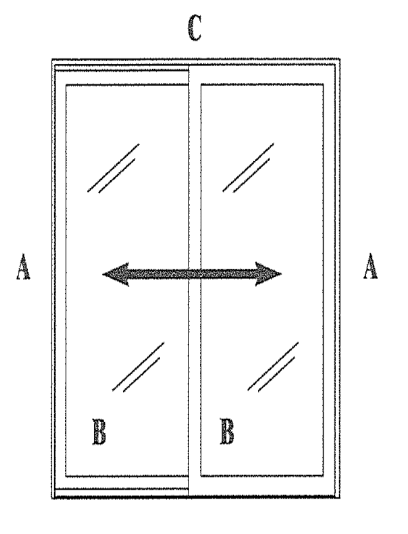 OPERABLE PICTURE WINDOWS
To remove this sash, place your fingers at the bottom into the finger grove (see A). Push straight up to the top track and pull the bottom towards you, then gently lower the sash until the top is free of the top track (see B).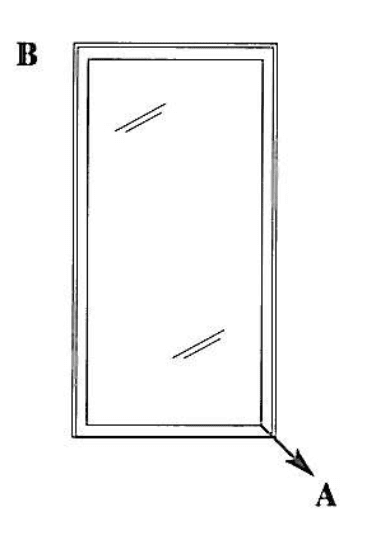 HINGE WINDOWS
There are NO REMOVABLE parts on this window style. Simply open the window and clean each side.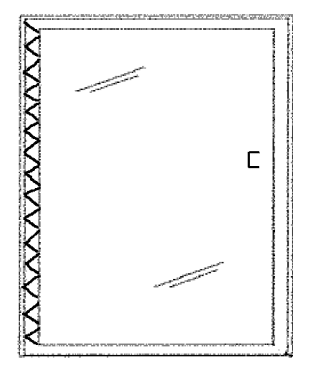 DOUBLE HUNG WINDOWS
The sashes on the Double Hung tilt in for access to the exterior surfaces. The title feature can be utilized by sliding the bottom sash up a few inches, releasing the title latches located at the top corners of the sash (see A), and by pressing them towards each other while pulling the top of the sash towards you. The sash MUST stay level or it can become disengaged and fall out. To access the top sash, lower the sash a few inches and simply repeat the same steps with the bottom sash already titled in. To return the sashes to the original operating positions, simply close the top sash FIRMLY, followed by the bottom sash.
CAUTION MUST BE TAKEN: SASHES CAN BE EXTREMELY HEAVY, IN MANY CASES IN EXCESS OF 100 LBS.
CAUTION MUST BE TAKEN WHEN TILTING THE SASH IN A RETURNING IT TO ITS ORIGINAL POSITION: THE SASH MUST REMAIN LEVEL, OTHERWISE IT CAN BECOME DISENGAGED AND FALL OUT.