Soundproofing Your Bathroom Window
Bathroom windows can be a challenge. We love the natural light they provide, but they also need to allow adequate privacy and keep out the elements. Proper window coverings may offer privacy, but are they enough?
Your bathroom window needs an upgrade. It needs to be soundproof. A soundproof bathroom window from CitiQuiet is your best option for quiet, convenience, energy efficiency, and cleaner indoor air.
The Convenient Quiet of CitiQuiet Bathroom Windows
Everything from a quick stop to a relaxing bath is better in a quiet space. Just like other rooms in your home, you don't need the outside intruding into this personal space.
Noise pollution affects every aspect of your life. When you can't escape noise, even in the bathroom, it increases stress and affects mood, concentration, and focus.
In small apartments, noise leaking through a bathroom window can affect your ability to sleep. The same is true of a bedroom with an ensuite bathroom. The serene atmosphere of that private space and the adjoining sleeping area is shattered by intrusive outdoor noise.
CitiQuiet windows are the best solution to your soundproof bathroom window needs. Our window inserts work with your existing windows. They are fully operational, removable, and reduce intrusive sound by up to 95%. The installation of CitiQuiet soundproof bathroom windows does not require building approval.
Our experts will not alter your existing windows when they install your CitiQuiet soundproof window inserts. The soundproof window fits into your existing window frame and does not alter the appearance or functionality of your original windows.
You can have a better quality of life, reduced stress, and greater productivity with CitiQuiet soundproof windows.
CitiQuiet Soundproof Bathroom Windows Thermal Benefit
Your new CitiQuiet soundproof bathroom window inserts also provide significant thermal benefits. A window that allows noise into your space also lets in drafts. There is nothing appealing about a drafty bathroom.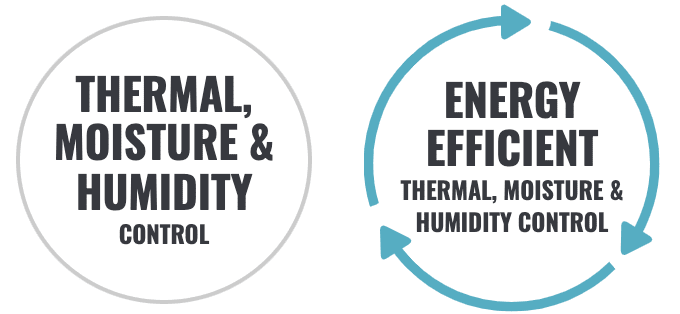 CitiQuiet soundproof windows reduce dirt and drafts by up to 99%. In the winter, they improve the energy efficiency of your windows and decrease heating costs. This benefit continues in the summer months as the windows keep out hot air and make your cooling system more energy-efficient.
A feature especially important in the bathroom, CitiQuiet's soundproof windows also help control moisture and humidity in your living space.
CitiQuiet soundproof bathroom windows add a layer of energy-efficient protection to your existing windows. Having a warm shower on a cold day with no drafts doesn't have to be a dream. The thermal benefits of our soundproof windows save money and increase the comfort of your home.
Clean Air with CitiQuiet Soundproof Bathroom Windows
Windows that let in sound and drafts also let in another intruder: dirt. You can keep dust and air pollution out of your bathroom with CitiQuiet window inserts.
Feel the relief of fewer allergy symptoms, cleaner surfaces, and better indoor air quality with CitiQuiet soundproof windows. Any window letting in outdoor pollutants allows them to spread through your home. Make sure your bathroom window is not the source of your allergy symptoms.
Keeping the Indoors In with CitiQuiet Soundproof Bathroom Windows
The privacy of a bathroom goes two ways. You need a space free from outside noise. You also need a space that doesn't leak noise from your bathroom to the sidewalk outside.
CitiQuiet soundproof bathroom windows offer the privacy you deserve. Set directly into your existing window frame, our soundproof inserts let you sing in the shower to your heart's content.
CitiQuiet Customer Service
At CitiQuiet, we know that every home project is important. We work with you to create the best possible window upgrade experience. Our technicians bring their knowledge and expertise to every job, large or small.
Our staff is courteous and professional. They will show you how CitiQuiet windows work and explain the value they add to your home. We are confident that our system is your best option for soundproofing bathroom windows.
Our technicians also provide expert installation with little disruption. Because our window inserts fit inside your existing windows, there is no construction mess involved. Your project will be done efficiently, with our 100% satisfaction guarantee.
We offer a 24-hour service department line for any questions you may have about CitiQuiet soundproof windows, your project, or your new windows. Call at any time to talk to one of our experienced experts.
Bathroom windows are overlooked as a source of noise, drafts, and air pollution. CitiQuiet offers the best option for effective bathroom window soundproofing that works with your existing windows.